Welcome to Werneths Landgasthof - your hotel
in Rheinhausen close to Europa-Park Theme Park in Rust

Attention: Our shuttle bus is currently canceled until further notice. We ask for your understanding!
+++ Corona update December 24th, 2021 +++
Dear guests and friends,
We would be happy to welcome you back to our premises!
In Baden-Württemberg, the Corona regulation was updated again on December 23, 2021. We would be happy to give you a brief overview of the current regulations:
The previous regulations continue to apply over the Christmas holidays.
After that, from Monday, December 27th, 2021, the following applies:
The previously applicable mask requirement (FFP2 standard recommended), the distance and hygiene rules are retained.
Arrival or a visit to a restaurant is still only possible as a fully vaccinated or recovered person.
✅ If vaccination / recovery occurred within the last 3 months, no negative test result is required.
✅ If the vaccination was carried out more than 3 months ago, either a negative test result (antigen or PCR) or a booster vaccination is required. At the time of the control, the test may not be older than 24 hours (antigen test) or 48 hours (PCR test). The 48h validity of the PCR test begins when the test is carried out.
✅ If the recovery was more than 3 months ago, an additional vaccination is necessary.
You are welcome to provide us with the QR code proof in digital form or in writing.
In order to check the identity, we ask you to show your identity card.
Exceptions to the test requirement apply to the following groups of people:
* Children up to and including 5 years
* Children up to and including 7 years of age who have not yet started school
* Primary school pupils, pupils from a special needs education and advice center, a school building on the elementary school or a vocational school (presentation of pupil ID and identity card) Attention: A negative antigen test is required during the school holidays!
* People up to and including 17 years of age who no longer go to school (negative antigen test required)
* People who cannot be vaccinated for medical reasons (medical evidence required, negative antigen test required)
* People for whom there is no general vaccination recommendation from the Standing Vaccination Commission (STIKO) (negative antigen test required)
For longer stays:
Guests who are not exempt from the 2G + rule are allowed to show us a rapid antigen test result every day.
These regulations initially apply until the end of January 2022, i.e. explicitly also on New Year's Eve and New Year!
Our corona test center on the Hirschen car park is still available to you daily from 9 a.m. to 7 p.m. free of charge. You can make an appointment here: https://coronacheck-sued.de/.
Many greetings and thanks for taking part, Merry Christmas and a happy and, above all, healthy New Year 2022
Your Hirschen team
***
Give yourself a break from everyday life. Our hotel near Europa-Park offers you comfortable accommodation, a restaurant with summer terrace and conservatory and a beautiful Mediterranean garden with animals and a bocce court.
Whether a day trip, a short break or a celebration: here you will find the perfect setting that leaves no desires unfulfilled.
We look forward to you!

CONTACT
Johannes Werneth
Hauptstr. 39
79365 Rheinhausen
Delicious food of Baden
Our restaurant offers local Baden cuisine. Our beer garden and winter garden invite you to a cozy get-together at every season.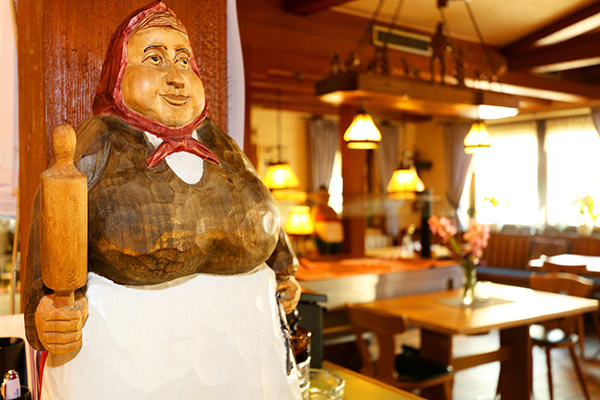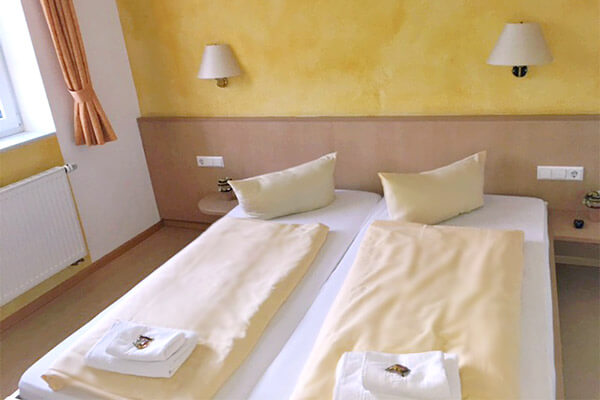 Our hotel
The traditional 2-star Superior Hotel-Restaurant Werneths Landgasthof Hirschen offers comfortable rooms with satellite TV and free Wi-Fi. Family rooms are available for guests with children.
Only 2 km to the EUROPA-PARK
Our hotel is located near the Europa-Park.