Benvenuti a Werneths Landgasthof - il vostro hotel
in Rheinhausen vicino al parco tematico Europa-Park a Rust
Il tradizionale 2 stelle Superior Hotel-Restaurant Werneths Landgasthof Hirschen offre camere confortevoli con TV satellitare e connessione Wi-Fi gratuita. Per favorire il tuo comfort durante il sonno, tutti i nostri letti sono larghi 90 cm e lunghi 200 cm.
I letti matrimoniali sono quindi larghi 180 cm. Le camere familiari sono disponibili per gli ospiti con bambini.
Nel nostro tranquillo giardino potrete riposarvi dalle tante emozioni che avrete vissuto durante la vostra giornata di vacanza.
Il nostro nuovo parco giochi sottolinea ancora una volta la piacevole atmosfera familiare che potrete trovare nella nostra struttura.
CONTATTO
Johannes Werneth
Hauptstr. 39
79365 Rheinhausen
Il nostro HOTEL
Tutte le nostre 25 camere sono dotate di tutti i comfort con doccia, WC, Wi-Fi e nella maggior parte dei casi di TV satellitare.
Nel nostro appartamento trilocale, troverete un balcone sul quale potrete godervi insieme le calde serate estive.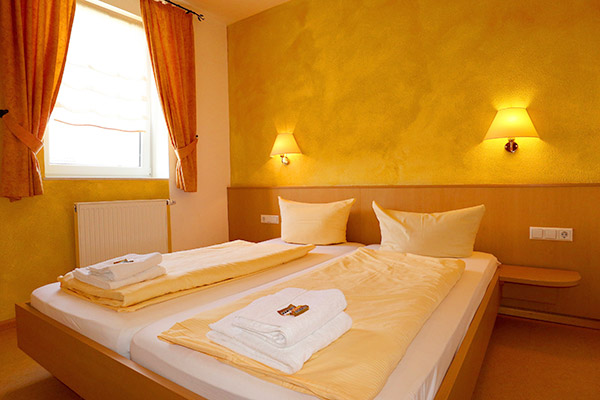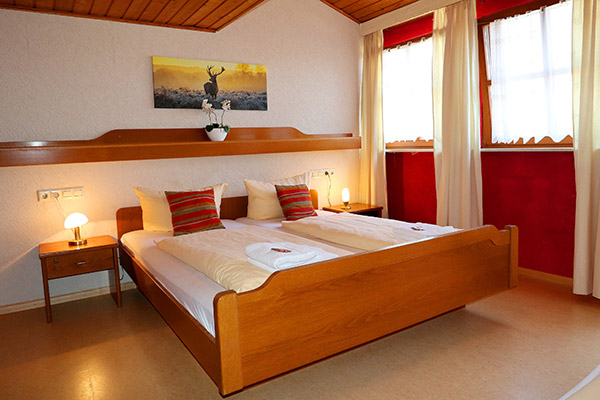 La nostra PENSIONE
La nostra pensione si trova a circa 350 metri dall'hotel in una strada laterale molto tranquilla.
Le camere sono dotate di TV satellitare e bagno (in parte in comune) con doccia e servizi igienici.
Prezzi
| Rates including breakfast buffet | per person from | per room from |
| --- | --- | --- |
| Single Room Kat. A | 68,00 € | |
| Single Room Kat. B | 67,00 € | |
| Double Room Kat. A | 50,00 € | 100,00 € |
| Double Room Kat. B | 51,00 € | 102,00 € |
| 3-Bed Room | 45,00 € | 135,00 € |
| 4-Bed Room | 43,00 € | 172,00 € |
| 5-Bed Room | 38,00 € | 190,00 € |
3-Rooms Apartment

Please note in your booking that
only 1 apartment for 7-10 people is available!

Rates including breakfast buffet

per person from

per room from

7 Persons
52,86 €
370,00 €
8 Persons
48,13 €
385,00 €
9 Persons
44,44 €
400,00 €
10 Persons
41,50 €
415,00 €
Please note:
The category A rooms are all located in the hotel. Room types of category B are our standard rooms. These are equipped with shower, toilet and partly with satellite TV and are - depending on availability - either in the hotel or in our guest house. The guest house is located about 300 meters from the hotel and can be reached by foot in a few minutes.
If there are no available rooms displayed online, please call our reception. Due to travel cancellations or optional bookings there are always free capacities.
All statements without guarantee. Price changes reserved!
For 4 nights we give you € 5.00 discount per night and room!
Our payment and cancellation policy:
The rooms must be paid on arrival (departure). We accept Eurocash (bank card with PIN), VisaCard, Euro- / MasterCard.
If the guest withdraws from the reservation or does not make use of the services booked, the tourist accommodation has a right to full compensation according to the law, minus what is saved as a result of the non-use of the service. We recommend a travel cancellation insurance.
We charge the following cancellation fees:
From 3 months before arrival: 20% of the travel price;
from 3 weeks before arrival: 50% of the travel price;
from 3 days before arrival: 90% of the tour price.
Our payment and cancellation conditions are part of every accommodation contract concluded with us.