Welkom in Werneths Landgasthof - uw hotel
in Rheinhausen in de buurt van het Europa-Park Themapark in Rust
Het traditionele 2-sterren Superior Hotel-Restaurant Werneths Landgasthof Hirschen biedt comfortabele kamers met satelliettelevisie en gratis WiFi. Om uw slaapcomfort te bevorderen, zijn al onze bedden 90 cm breed en 200 cm lang.
De tweepersoonsbedden zijn dus 180 cm breed.Familiekamers zijn beschikbaar voor gasten met kinderen.
In onze rustige tuin kunt u bijkomen van de vele indrukken van uw vakantiedag.
Onze nieuw aangelegde Kinderspeelplaats bevestigt nogmaals de familievriendelijke atmosfeer die u in ons gehele huis aantreft. 
CONTACT
Johannes Werneth
Hauptstr. 39
79365 Rheinhausen
Ons HOTEL
Al onze 25 kamers zijn comfortabel ingericht met douche, wc, wi-fi en grotendeels met satelliettelevisie. 
Ons 3-kamerappartement beschikt over een balkon waarop u van de warme zomeravonden kunt genieten.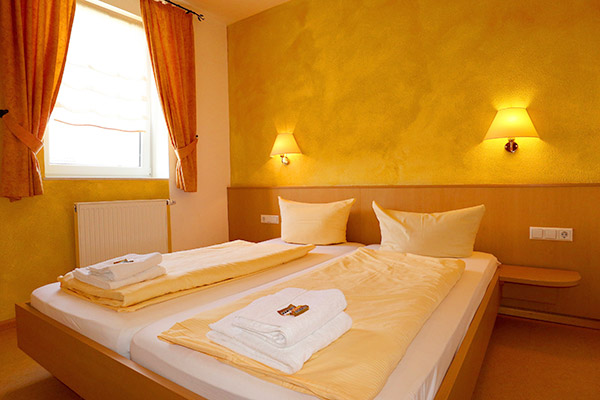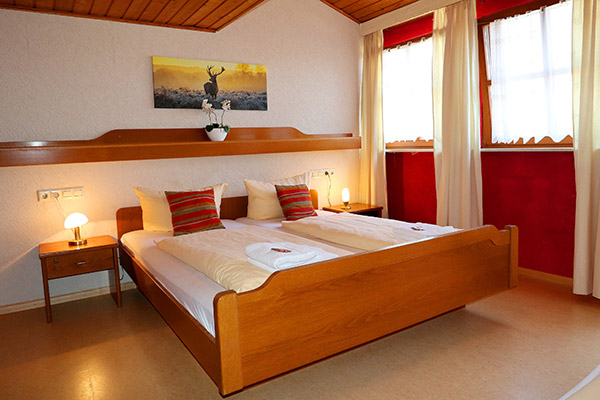 Ons GASTENVERVLIJF
Ons gastenverblijf ligt op ongeveer 350m van het hotel in een zeer rustige zijstraat.
De kamers hebben hier satelliet-tv en badkamer (deels gedeeld) met douche en toilet.
Prijzen
| Rates including breakfast buffet | per person from | per room from |
| --- | --- | --- |
| Single Room Kat. A | 68,00 € | |
| Single Room Kat. B | 67,00 € | |
| Double Room Kat. A | 50,00 € | 100,00 € |
| Double Room Kat. B | 51,00 € | 102,00 € |
| 3-Bed Room | 45,00 € | 135,00 € |
| 4-Bed Room | 43,00 € | 172,00 € |
| 5-Bed Room | 38,00 € | 190,00 € |
3-Rooms Apartment

Please note in your booking that
only 1 apartment for 7-10 people is available!

Rates including breakfast buffet

per person from

per room from

7 Persons
52,86 €
370,00 €
8 Persons
48,13 €
385,00 €
9 Persons
44,44 €
400,00 €
10 Persons
41,50 €
415,00 €
Please note:
The category A rooms are all located in the hotel. Room types of category B are our standard rooms. These are equipped with shower, toilet and partly with satellite TV and are - depending on availability - either in the hotel or in our guest house. The guest house is located about 300 meters from the hotel and can be reached by foot in a few minutes.
If there are no available rooms displayed online, please call our reception. Due to travel cancellations or optional bookings there are always free capacities.
All statements without guarantee. Price changes reserved!
Our payment and cancellation policy:
The rooms must be paid on arrival (departure). We accept Eurocash (bank card with PIN), VisaCard, Euro- / MasterCard.
If the guest withdraws from the reservation or does not make use of the services booked, the tourist accommodation has a right to full compensation according to the law, minus what is saved as a result of the non-use of the service. We recommend a travel cancellation insurance.
We charge the following cancellation fees:
From 3 months before arrival: 20% of the travel price;
from 3 weeks before arrival: 50% of the travel price;
from 3 days before arrival: 90% of the tour price.
Our payment and cancellation conditions are part of every accommodation contract concluded with us.